Booming programmatic DOOH with JCDecaux and Mediatransports.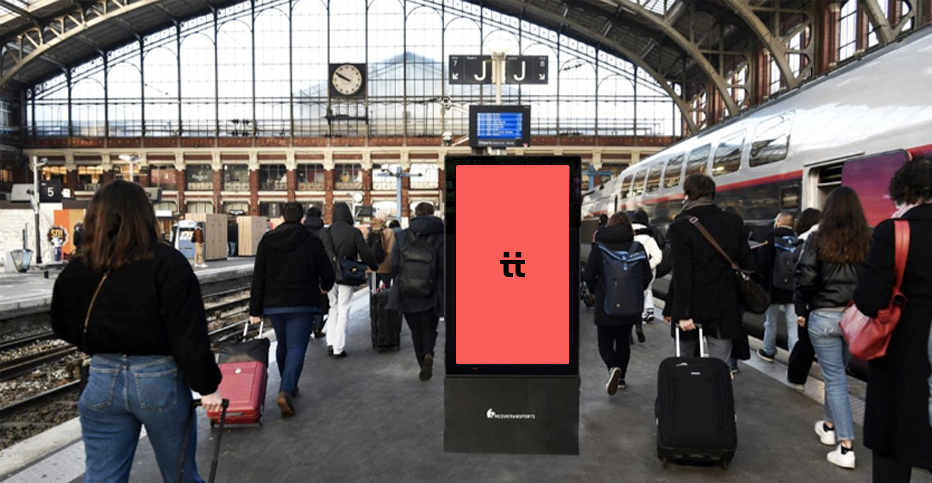 With the launch of JCDecaux in programmatic in 2021 and today, the opening of the inventory of Mediatransports, the DOOH (Digital Of Out Home) programmatic offer continues to expand and allow new omnichannel strategies for advertisers.
The French outdoor advertising market is changing rapidly thanks to the arrival of programmatic technologies for digital offers. The evolution of this market has been growing for several months.
The figures of the unified barometer of the advertising market-BUMP carried out by Irep France Pub and Kantar indicate an increase in DOOH investments of 29.2% in 2021, and the IAB Europe projects double growth for 2024.
The current programmatic offer is increasingly provided, in particular thanks to two players who are positioning themselves massively on the market :
■ JCDecaux which offers nearly 2,500 digital screens within the JCDecaux Digital Urban universe (cities, local brands, premium retail) – and JCDecaux Digital in Airports (17 airports out of the 26 covered in France, including Paris-CDG and Paris-Orly ).
■ Médiatransports which enriched its inventory in France with 747 premium screens in stations (308 screens in 20 stations in Paris and 27 stations in the regions); and metros (397 screens in Paris / 37 screens in Lille / 5 screens in Marseille).

This large-scale deployment of DOOH programmatic offers responds to advertisers' demand for flexibility and responsiveness.
It becomes easier to set up, move, optimize media plans and add contextual activation (geolocation, time slots, weather, road traffic, transactional data, etc.) in order to best adapt the message .
The benefits of this activation flexibility also make it possible to integrate an omnichannel strategy much more simply and more efficiently. It is now possible to add DOOH to a digital strategy where all channels work cohesively and in harmony with each other. Bringing display, video, audio-digital and dooh together in the same campaign on the same geolocation is now possible and becomes a major asset for efficiency and time saving.
Programmatic DOOH is indeed a reality in 2022.
This lever naturally finds its place in the omnichannel strategies that TradeSpotting offers its partners.
Contact our teams to discover in detail the possibilities of DOOH activation.